Insider's Guide: NOLA Neighborhoods
Insider's Guide: NOLA Neighborhoods

Ever wondered what it would be like to live in one of America's most vibrant, lively and culturally diverse cities? Lucky for you, we'll be walking you though some of New Orleans' best neighborhoods, so that you can see why Forbes ranked it #4 on their list of "America's Coolest Cities."
Before we dive into the nitty gritty of what each of the neighborhoods have to offer, we think it's important to know that every area within the city that is mentioned is a hop, skip, and a jump away from the Mississippi River. Riverside parks trace the edges of the waterway, so that you can take a stroll in one of the most historic areas of the United States. We suggest visiting Woldenberg Riverfront Park in the Upper French Quarter, featuring a 16 acre green space to picnic, exercise, or just enjoy a cup of coffee and stroll.
We'll start our walk through NOLA's best neighborhoods in the Irish Channel and work our way North, right along the Mississippi River to the French Quarter.
Irish Channel
This area was home to many Irish, blue-collar workers whose ancestors came to build the New Basin Canal. While the properties here are small in square-footage, they retain their Southern charm as many are vibrantly painted in blues, corals, and yellows that contrast beautifully with the greenery that frames each of the homes. Located close to one another, it's quite easy to make friends with neighbors, contributing to the sense of community this tiny neighborhood offers. You'll be able to find diverse shops and restaurants, like Parasol's and Joey K's, owned by multi-generational families who have found their roots here and stayed in one of the most eclectic neighborhoods in NOLA.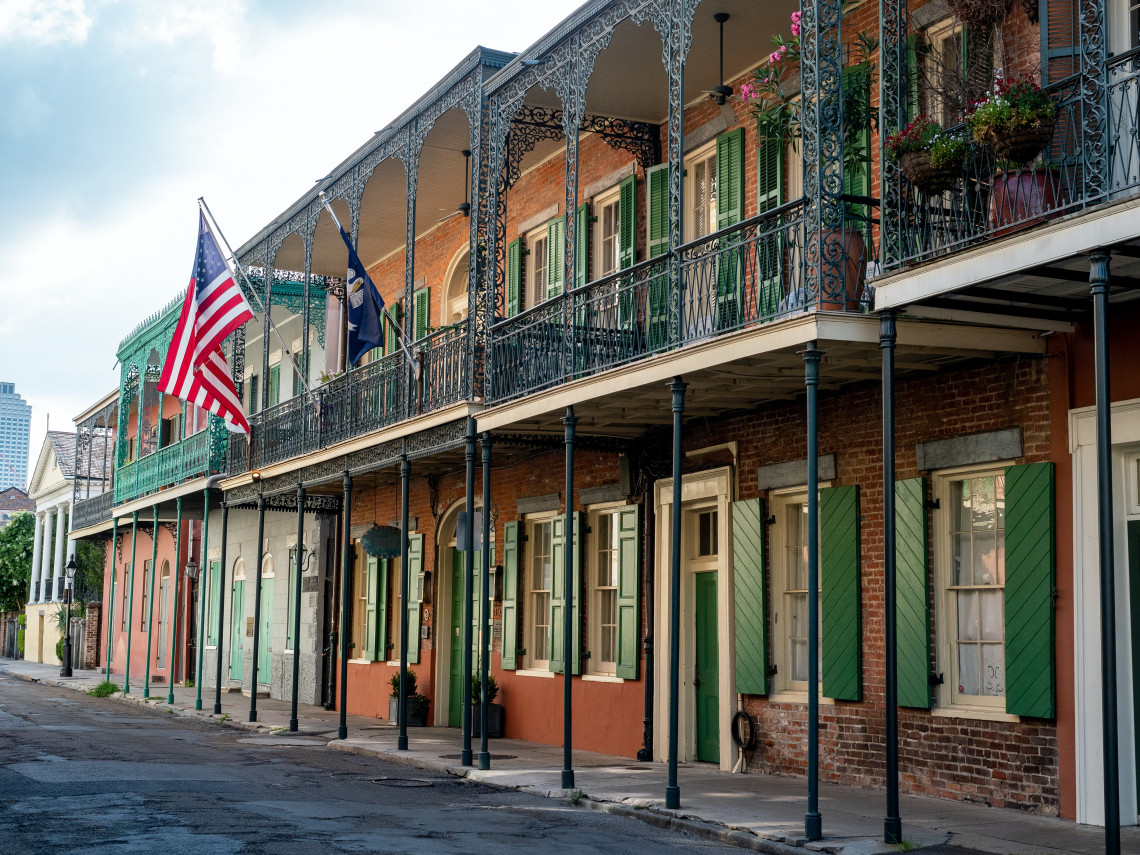 Uptown Garden District

Unlike Irish Channel, Uptown Garden District offers some of the largest homes in New Orleans, featuring extensive white porches wrapping around each of the homes, elegant pillars, and delicate French-inspired fencing. Weeping willow trees, palms, and ferns accentuate the already charming Southern architecture.
Don't even get us started on Uptown shopping. The boutiques, galleries, and antique stores feature artisanal goods, from handmade textiles to home decor to clothing and everything in between. Experience local cuisine and artistic flair by visiting Magazine Street, known for its exquisite restaurants, like Cavan or Atchafalaya, and galleries like Casey Langteau Art or Alex Beard Studio. If there is one thing you do in NOLA, be sure that it's this.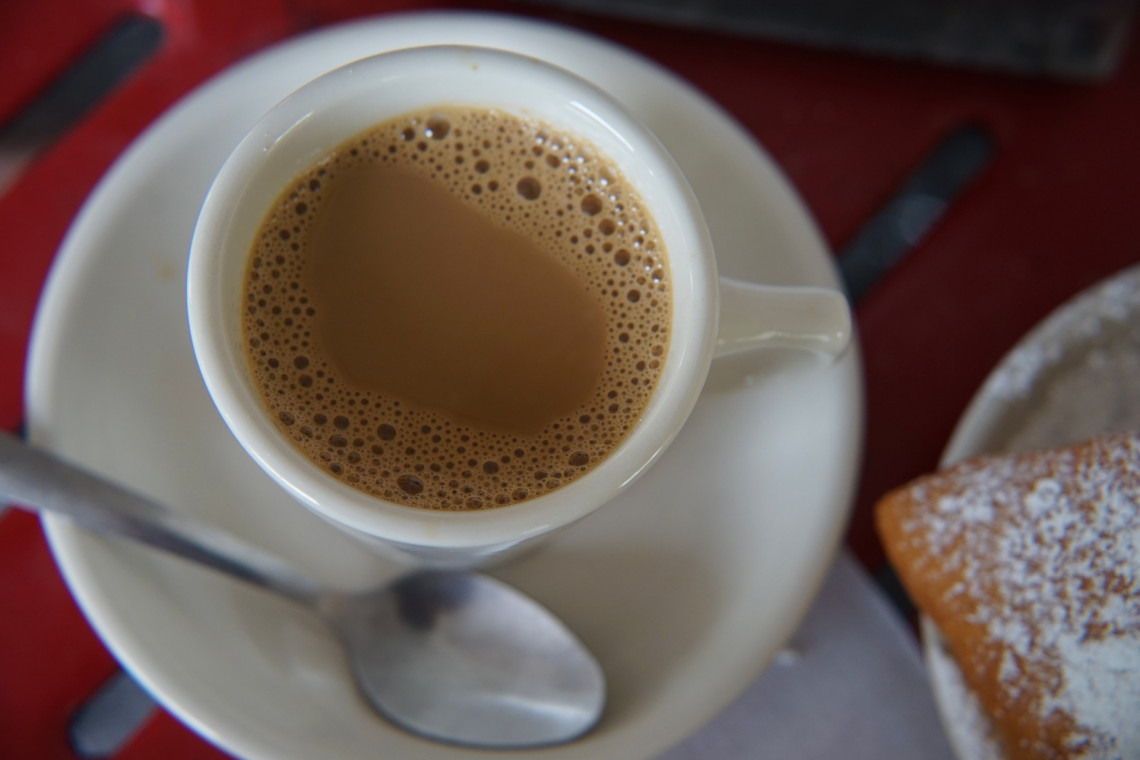 Warehouse Arts District

This sophisticated, trendy, cultural hub stays fresh with modern condos and lofts that incorporate the industrial warehouse feel reflected in its name. Many feature exposed brick walls, rooftop swimming pools, and outdoor patios with greenery. While the inside of these buildings have modern features, the curb appeal remains historic. Experience the best of both worlds in one of these fantastic places.
Grab craft cocktails with friends at one of the many bars located just minutes from fine arts museums like the Contemporary Arts Center, Odgen Museum of Southern Art, or the AIA New Orleans Center for Architecture + Design. Year-round events and entertainment hosted by these organizations provide further cultural experiences for locals and visitors alike. Our favorites have to be the Essence Festival or Whitney White Linen Night. As the largest African-American Culture and Music Event in the United States, Essence celebrates a magazine that is geared towards African-American women. Featuring music from jazz, to gospel, to R&B, and artists from Mary J. Blige, to Beyoncé, to The Roots, the event certainly supports "living out loud!"
Whitney White Linen Night is the perfect time to experience the Warehouse District's art and culture scene. With gourmet bites, cocktails, a plethora of participating galleries, and live music and art, you are able to fully immerse yourself in the creativity of the neighborhood. The only caveat is that you have to wear white linen!
French Quarter

When you think of New Orleans, I bet that the quintessential image of two-story cast-iron balconies on French-inspired Creole Townhomes comes to mind. You will find these vibrant, historic properties neatly lining the streets, influencing a lively community atmosphere.
Night life is particularly active in this part of the city, as you'll find some of the best bars and restaurants on Bourbon Street. Jazz Clubs, Cajun Dancing, and sports bars are just some of the spots you can put on your travel bucket list. We also highly recommend checking out Frenchman Street, where venues like Snug Harbor or the Spotted Cat play authentic NOLA music from jazz to blues to reggae. Make sure you grab tickets ahead of time, as these venues fill up quickly. This street, like Bourbon Street, also offers a variety of late-night eateries so that you can refuel after singing and dancing. Anything goes in this part of the city, so get ready to embrace the free-spirited lifestyle and let loose.
Now that we are done with our tour, I hope you'll find that one of these neighborhoods suits your style. If not, there are many more to explore. If you have any questions, we're more than happy to help you navigate!